Axiomática has outstanding software engineering capabilities enabling us to develop customized web-based applications to suit from the simplest to the most sophisticated customer needs.
Axiomática posee los recursos de ingeniería de "software" necesarios para crear aplicaciones web diseñadas "a la medida" de acuerdo a las necesidades específicas de cada uno de nuestros clientes, desde las necesidades mas simples hasta las mas sofisticadas.
PRSCO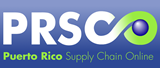 Puerto Rico Supply Chain Online (PRSCO) – The easiest and most effective way to find information about suppliers and buyers in Puerto Rico. PRSCO is virtual business network that allows companies in Puerto Rico to present their profile of products and services, and at the same time allows to establish business relations with other members of the network.Every company established in Puerto Rico that offers products and services can be a member of PRSCO.
You can learn more about PRSCO by visiting their website: www.prsupplychainonline.com
Neptuno: Puerto Rico's Boat Registration System, a Custom Web Application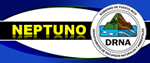 Neptuno – Axiomática engineers were responsible for the development of Neptuno – Puerto Rico's Boat Registration and Information System. The system allows individuals to view information regarding their boat's registration and to renew online. The system can be accessed through the DRNA website: https://www.drna.gobierno.pr/EmbarcacionOnline/. Neptuno is used internally to accomplish a great variety of tasks such as mass mailing of notifications, scanning of all registration supporting documents, registration scanning, and billing of traffic and safety violations, printing of PVC navigation licenses, registration of boating courses, among many others.
ParaLaNaturaleza.org: Puerto Rico Conservation Trust Responsive Web App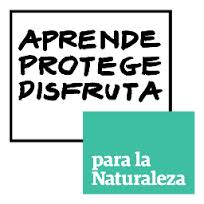 Puerto Rico Conservation Trust Event Reservations System (now Para La Naturaleza). Citizens can browse through the many activities held on a daily basis at the various CTPR properties located across the Island of Puerto Rico and purchase their tickets online ahead of time from anywhere and at anytime. Unique to the CTPR reservation system is its leverage of SalesForce.com as the central repository of information.
Fundación 2010
Axiomática continues to support Fundación 2010 on its efforts to foster the best use of the sports facilities built for the 2010 Central American and Caribbean Games (Mayagüez2010). To accomplish its mission Fundación 2010 organizes local and international sports events. Fundación 2010 also supports Escuelas de Desarrollo Deportivo (Sports Development Schools) on several of the Mayagüez2010 sports facilities www.Fundación2010.com
OBALearn.com

OBALearn is an e-Learning platform that provides short online training modules on financial and accounting concepts and how to apply them to the business. Axiomática developed the platform using WordPress.
Desarrollo del Suroeste

Axiomática provided web-design and development for 'Desarrollo del Suroeste' and we actually provide them with hosting services and website maintenance.
Salvatore Bistro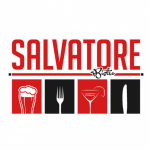 Axiomática provided web-design and development for Salvatore and we actually provide them with hosting services and website maintenance.
ArtisanIsla.com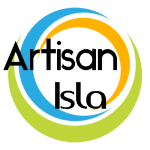 ArtisanIsla is an e-commerce platform that serves as Marketplace for Artists and Artisans. Axiomática provided web-design and development for ArtisanIsla and we actually provide them with hosting services and website maintenance.
Azuri

Axiomática actually provides them with hosting services and website maintenance.
Carlos Herryman Seguros

Client background information: Carlos Herryman Seguros has been in the insurance business for over 25 years. His business was in need of updating their processes in order to keep-up with today's changes and to improve the office performance. They were looking for a more accessible and reliable way of keeping track of their clients information. They also wanted to have more visibility online in order to attract new business and send email campaigns to prospects.
Services provided: The best solution was the customization of CRM System, adapted to the client's needs. SugarCRM was chosen and a cloud solution was implemented, giving our client access to his information 24/7. Training was provided along with technical support. We also designed a website for "Carlos Herryman Seguros"- www.carlosherryman.com using WordPress, a user-friendly CMS which allows him or his staff to add valuable content to the website as needed.
Maldonado Insurance